How do children learn the difference between a question and a statement?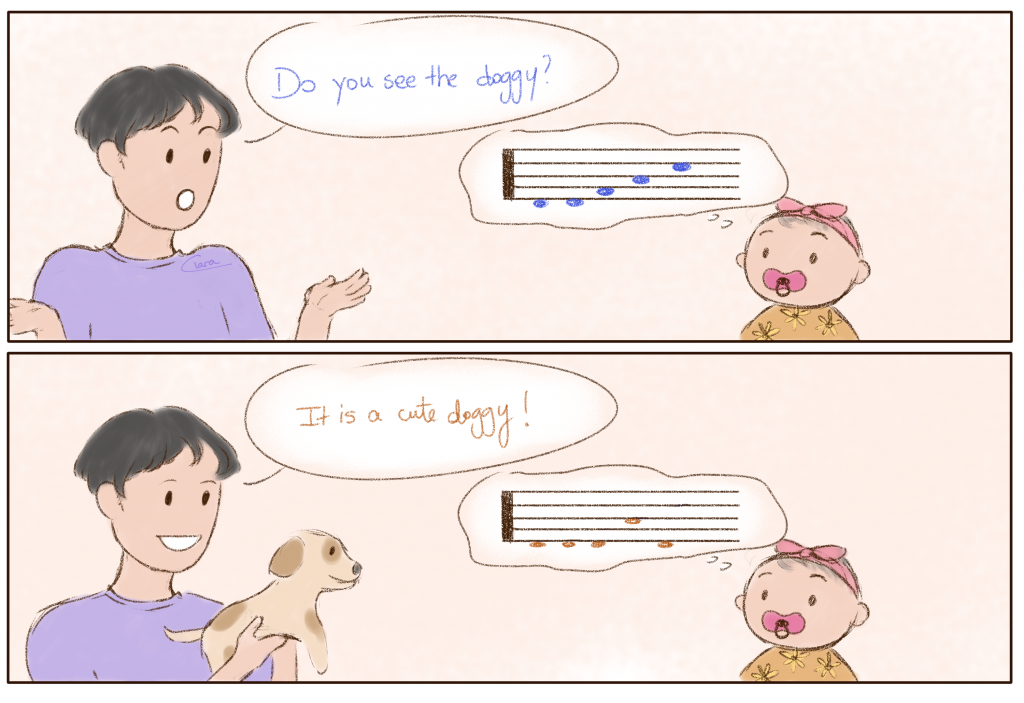 There are many ways to ask a question. Imagine asking if a friend is coming to a party on the weekend. You may say:

(1) Is Jane coming to the party?

Or you could say:

(2) Jane is coming to the party?

In both cases, the intonation of your speech would change. It would rise toward the end of the sentence. It would sound very different from a statement, like agreeing that 'Samantha is coming to the party'.

Even if you did not know the meanings of the words, you could still tell the two apart by listening to the intonation. Try it out below. (recording of: The blicket is daxing? Vs. The blicket is daxing. is in this comic's folder)

Babies can listen to the intonations to tell questions apart from statements, too. The advantage is there is no need to know the meanings of the words or grammatical structure! In some languages, babies can do so from 5 months old. Intonation really is a powerful tool! Check our other comics on just how great of a learning tool rhythm is (for learning words and for starting to learn language as a newborn).

The scientific sources of our comic:
Frota, S., Butler, J., & Vigário, M. (2014). Infants' perception of intonation: Is it a statement or a question?. Infancy, 19(2), 194-213.
Goodhue, D., Wehbe, J., Hacquard, V., & Lidz, J. (2021, September). The effect of intonation on the illocutionary force of declaratives in child comprehension. In Proceedings of Sinn und Bedeutung (Vol. 25, pp. 307-324).
---